I'm so excited beyond words over my latest project...it's so cool!!!! I can't take credit for the idea of the project...I found it on Pinterest. But I did tweak the idea and make it my own.
I've always wanted/needed a place to keep my necklaces. They've been hanging on my mirror, which worked okay, but this has so much more PIZZAZ. My dad made me a whole bunch of frames out of old barnwood several years ago which I absolutely love. Well, after combining two different Pinterest ideas, I have created the ultimate necklace hanger/picture frame-holder-thing.
Here is Pinterest genius #1: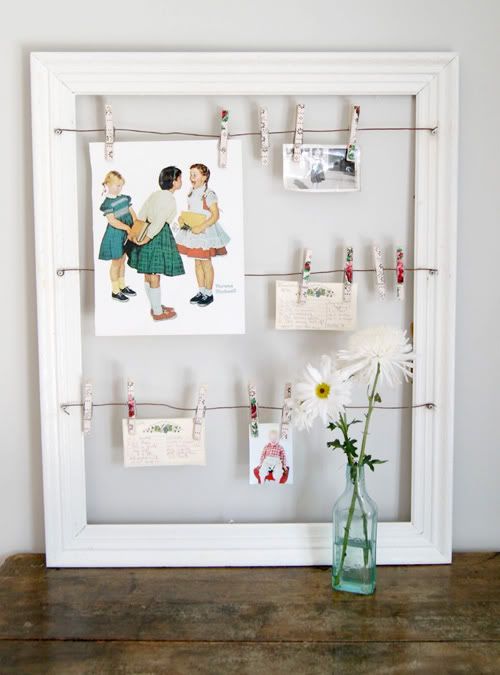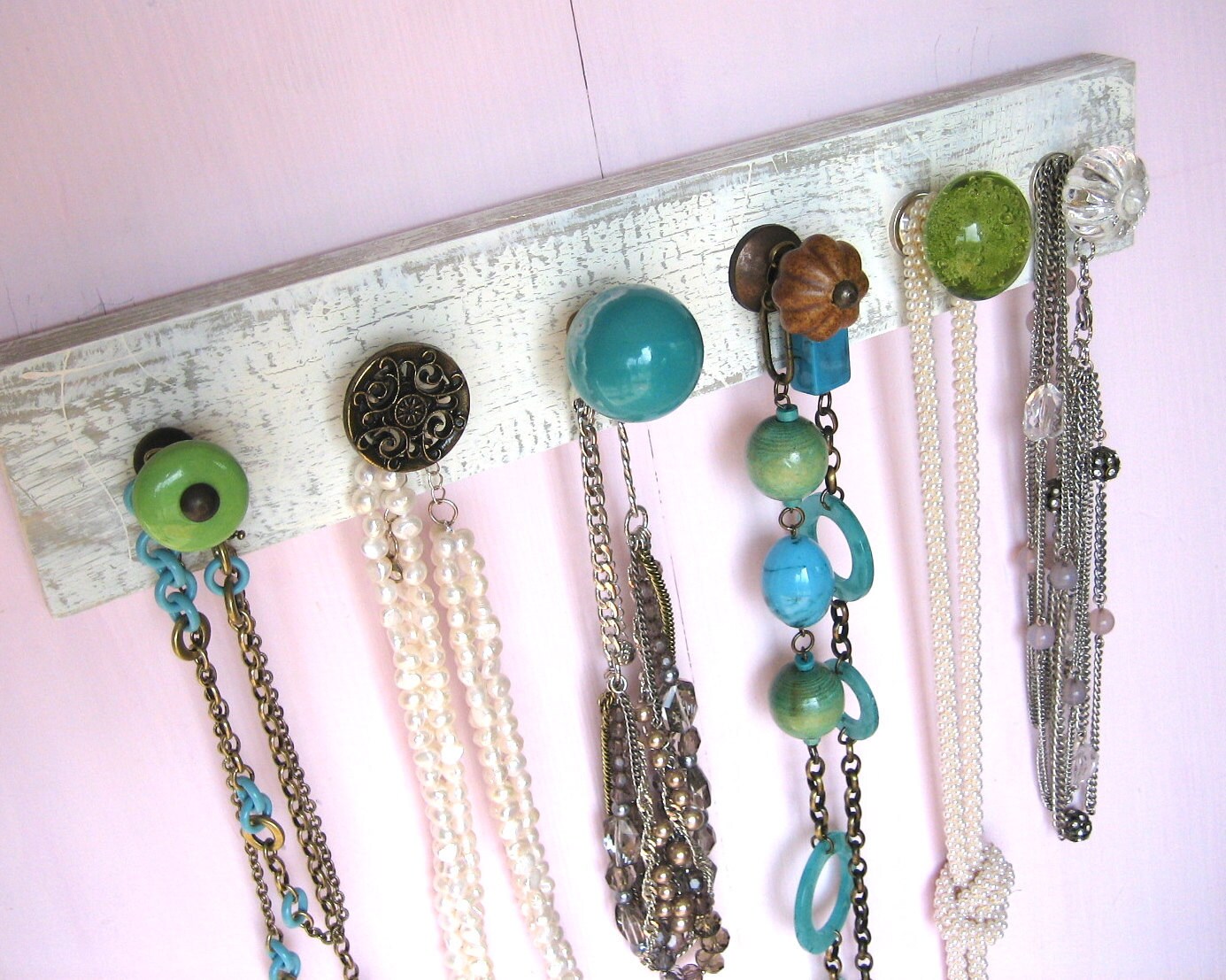 So thus I have created my very own, genius #3! I am in love with it....not only because I love rustic things but it's so practically awesome!
I bought the fancy knobs at Hobby Lobby during a 50% off sale. That's pretty much all this project cost me! Took me a little while to get them screwed into place...I was doing it with a screwdriver till thankfully my husband walked in on me, laughed a little, and suggested I use a drill. Huh. Genius. Went a lot quicker that way! :)
Here she is...my beautiful baby!
I have it up in our bedroom along with a lovely piece of driftwood. I meant to order the pictures in sepia but accidently didn't. Still turned out cool.
The only thing I need to fix/improve are the little clothespins. I tried making them look "old" but need some sandpaper to finish the look. Oddly we don't have sandpaper. Weird.
To make your very own awesomeness:
A cool picture frame you love

Knobs

Wire (I used black 24 gauge)

Small screws (I used black)

Drill
Drill holes where you want the knobs to be and screw them in. Honestly I have no idea what to do if you get knobs that are too long. I just happened to have a really thick frame so they fit perfectly.

Partially screw in the small screws wherever you want the pictures to hang.

Cut your wire to length.

Wrap both ends of the wire around the screws leaving a little "give" so it's a bit flowy looking. I kinda bent mine a little so it wasn't just a straight piece of wire.

Tighten the small screws to make sure the wire stays in place.

That's it folks!!! It's so super easy and the results are fabulous.
I have another project that is basically this same thing except no knobs. I'll post that one soon.
In order to protect myself from people who might take any information I have written out of context or use it in any way I do not intend...I must say the following: I am NOT a doctor. I take no responsibility for what you do or not do with any information I have written. My opinions and writings should not take the place of a doctor...consult one of those if you need medical advice. Pretty much...please use common sense and I strongly suggest you do your own research as well. It's empowering!